How to Contact Us
The museum is located at 6126 Bear Branch Drive, San Antonio, TX, 78222. It is open by appointment only, and is free to those who just want to wander through 100 years of Anchor Hocking history. Please make an appointment by calling (210) 845-4119.
SPECIAL NOTES:
1. Call ONLY during normal business hours (9:00 AM to 5:00 PM Central Time).

2. Unless a name is displayed on my caller ID, I will not answer the phone so leave a message stating the exact reason you called and I will return your call.

3. Due to the receipt of excessive unwanted spam from website analyzers, the email address was removed and can be obtained by calling (210) 845-4119.

If you are going to ask a question, please read the section titled "Ask a Question" FIRST.
The museum is a private endeavor and I am not always home, so please call to set up a time to view the collection.
The following pictures give you a glimpse of what the museum has to offer.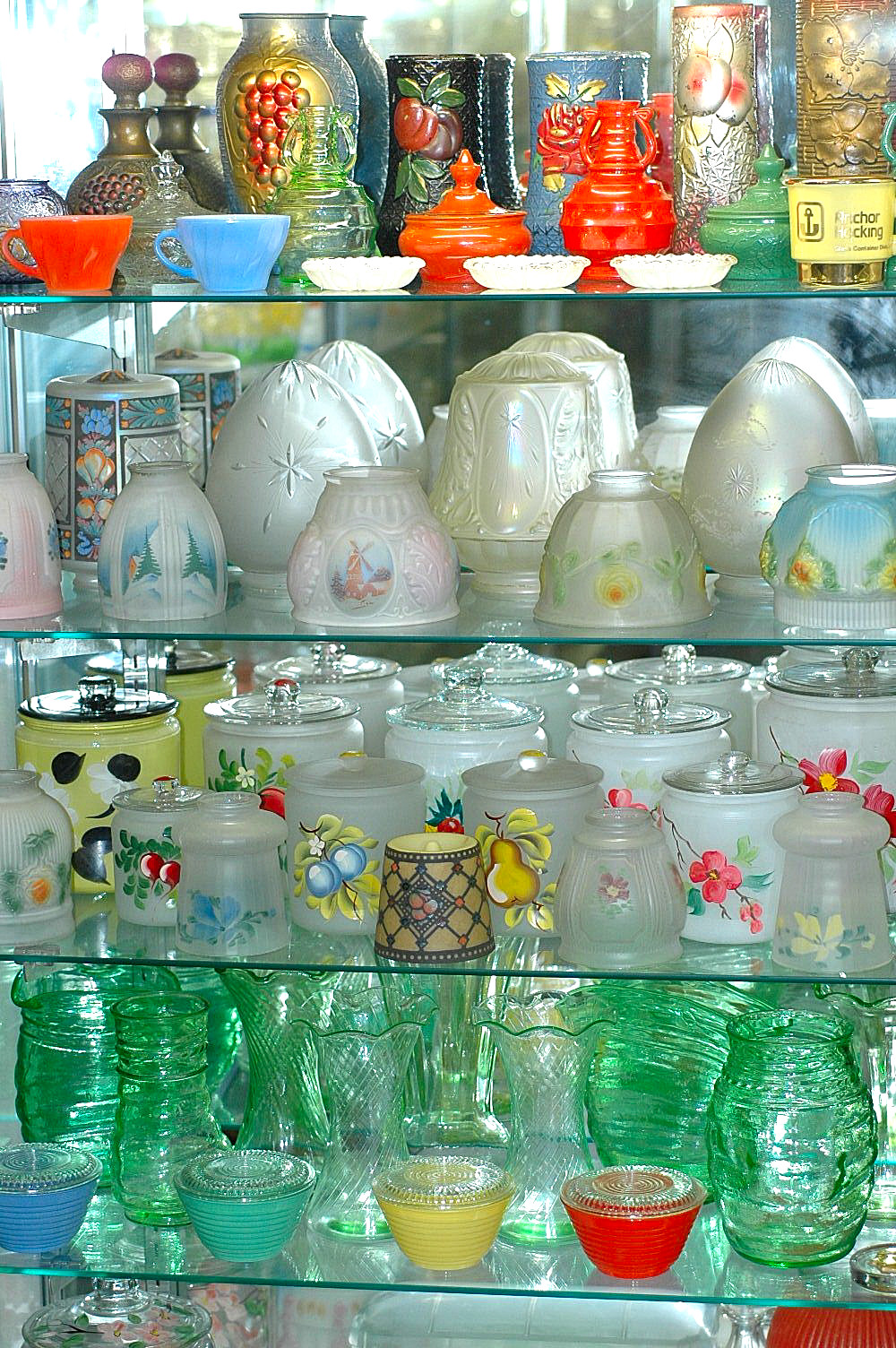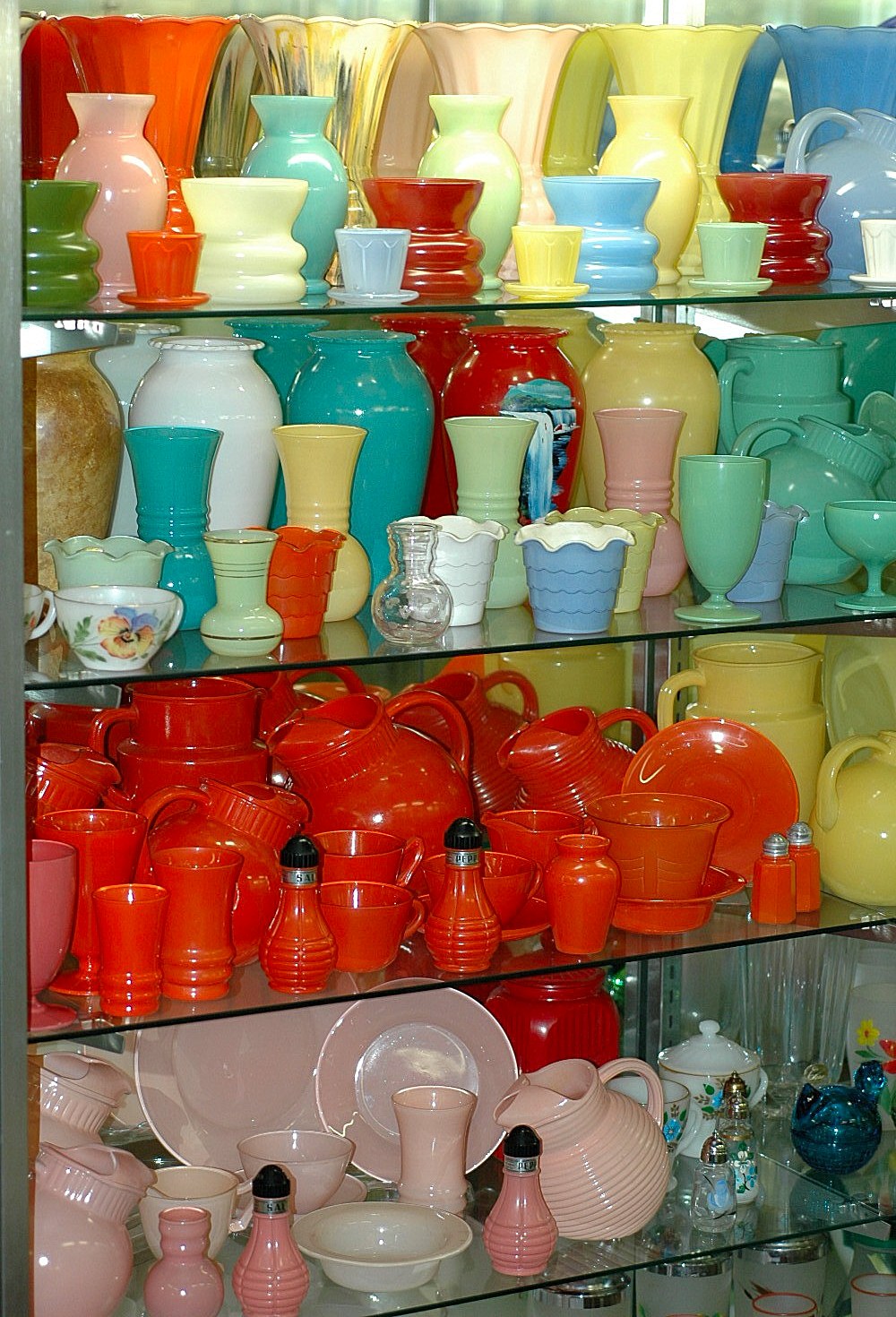 GOOFUS GLASS, LAMP SHADES, VASELINE GLASS, AND RAINBOW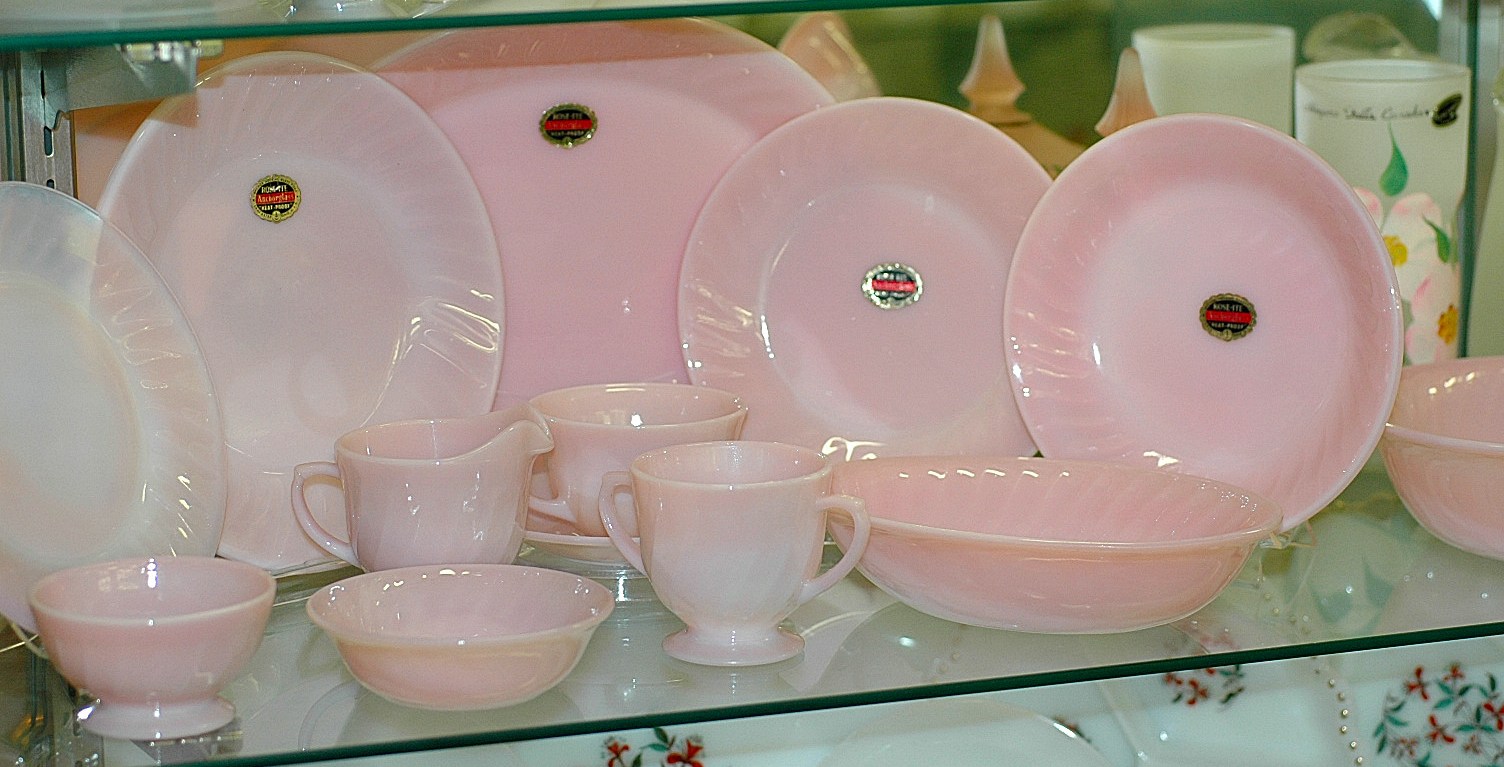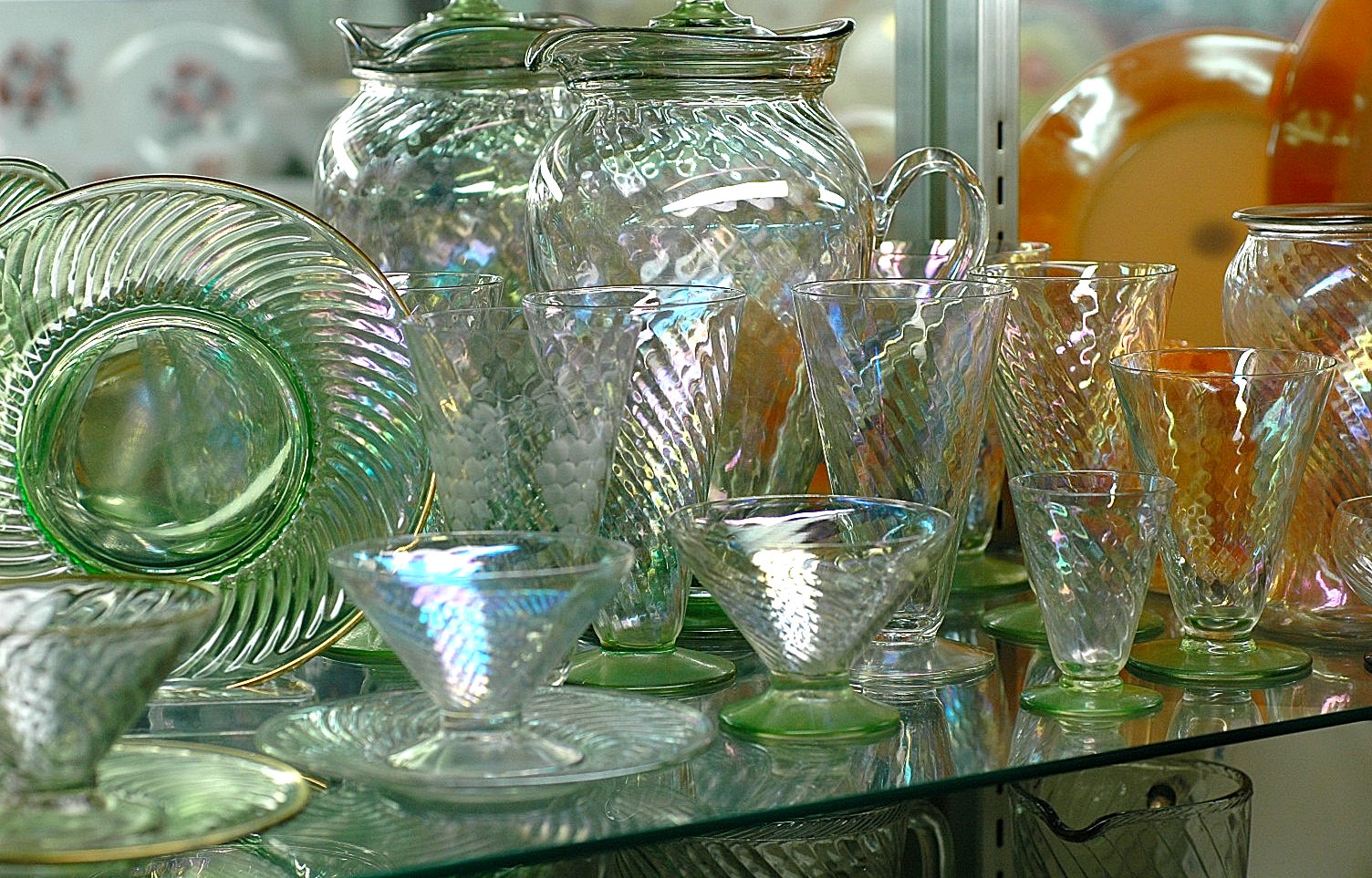 ROSITE AND IRIDIZED SWIRL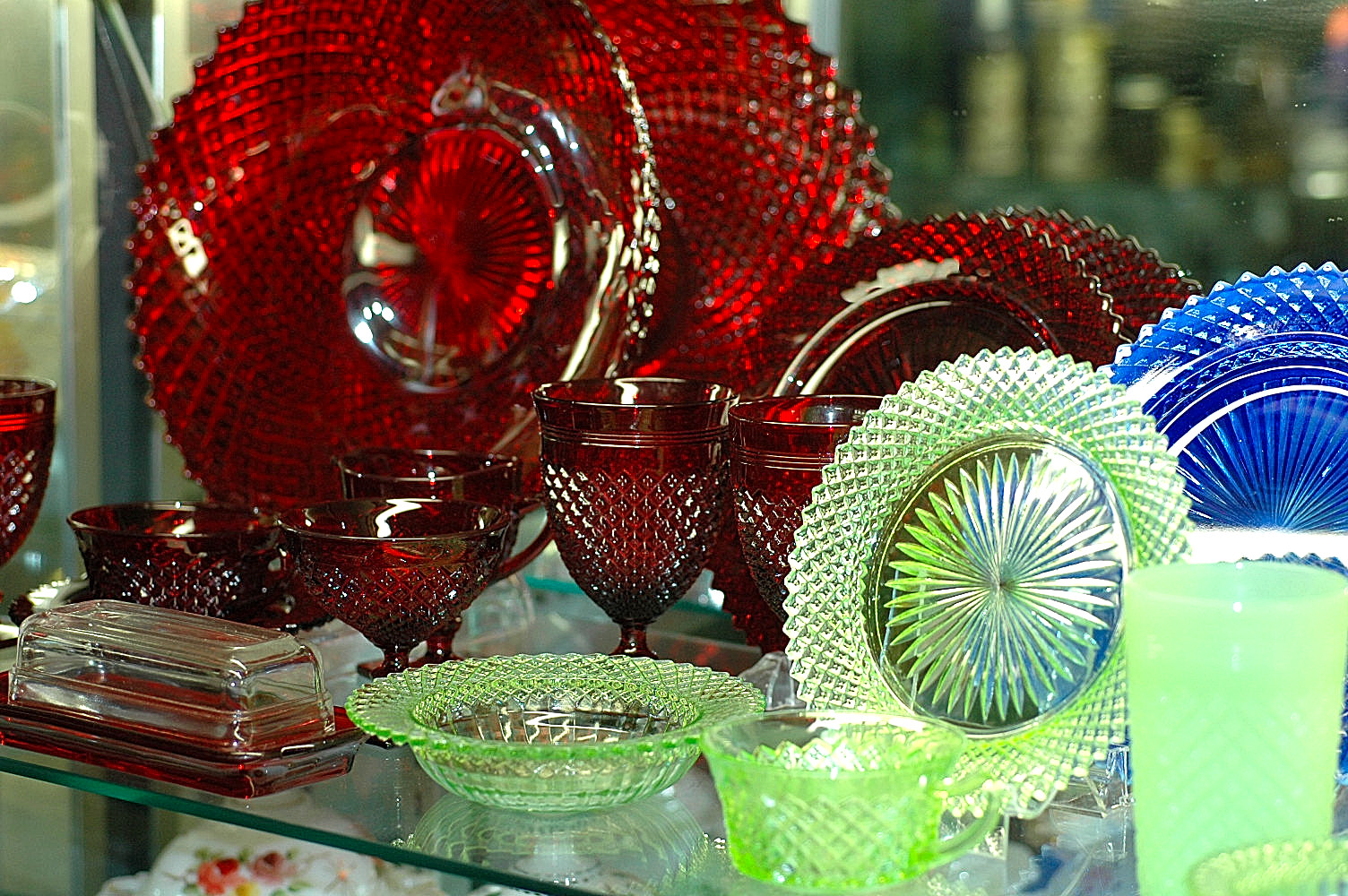 MISS AMERICA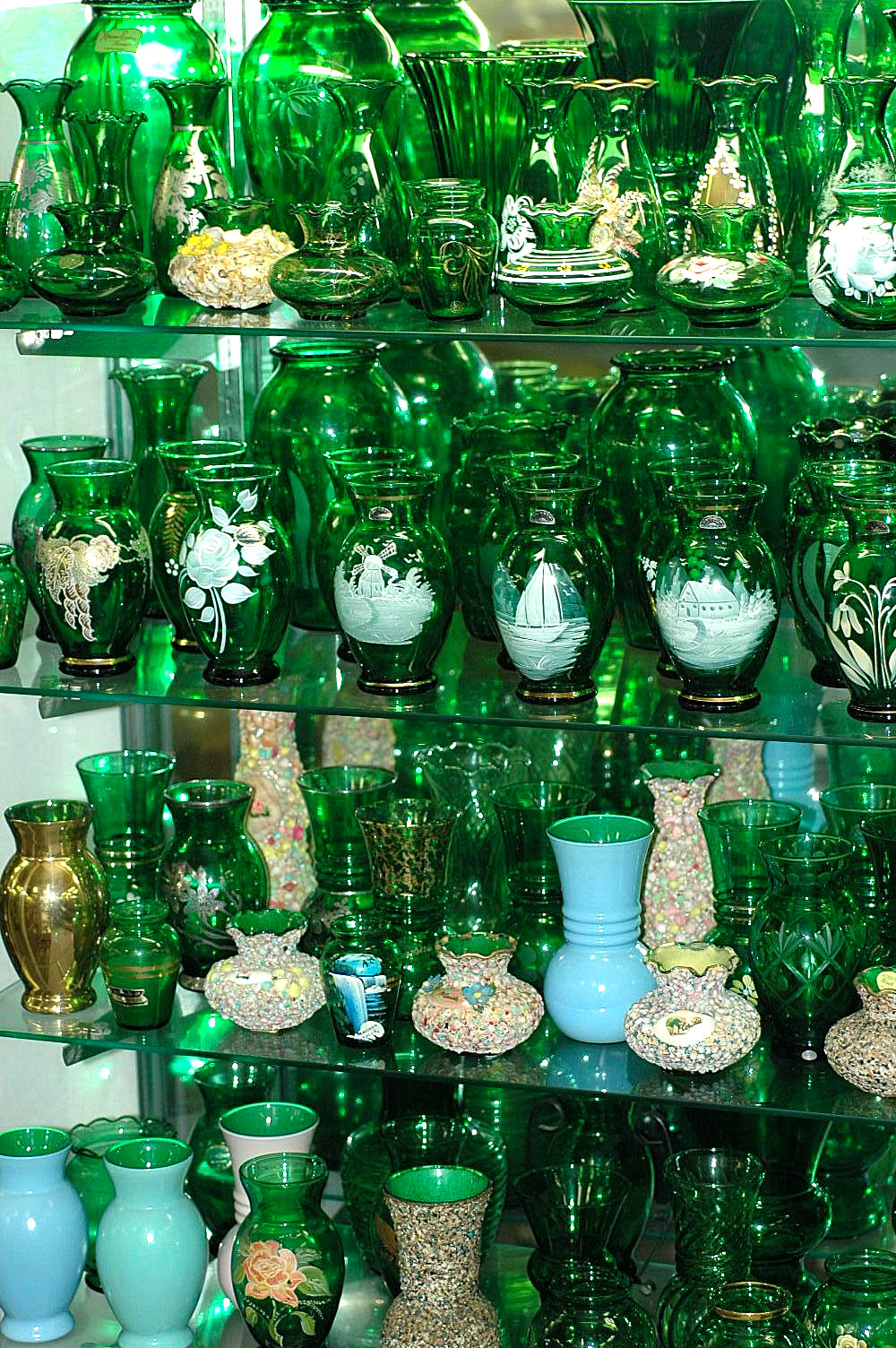 FOREST GREEN AND ROYAL RUBY BOTTLES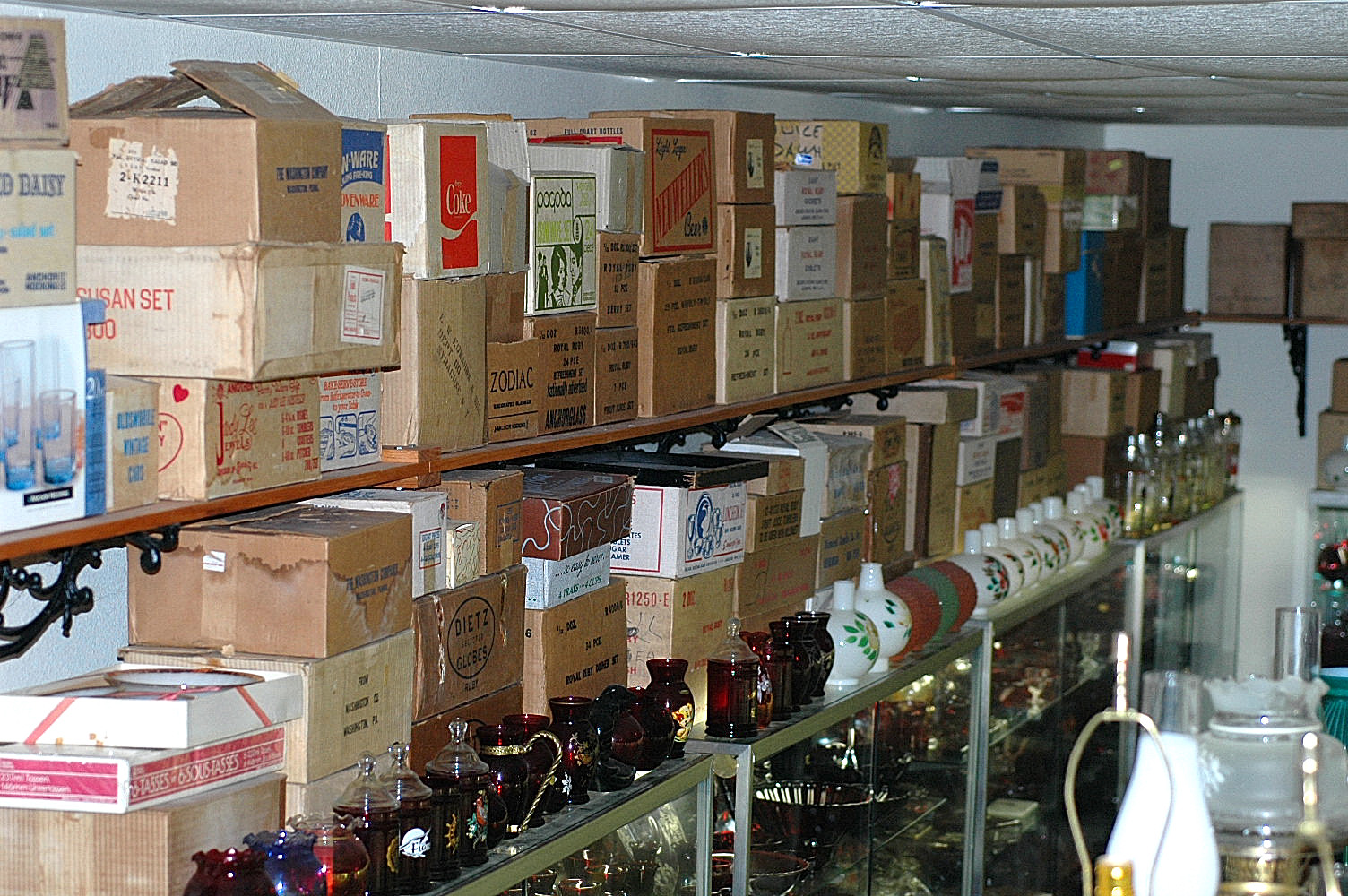 BOXED SETS
© COPYRIGHT 2017 ALL RIGHTS RESERVED